In the media
For some years now also to see in the most famous soap series of the Netherlands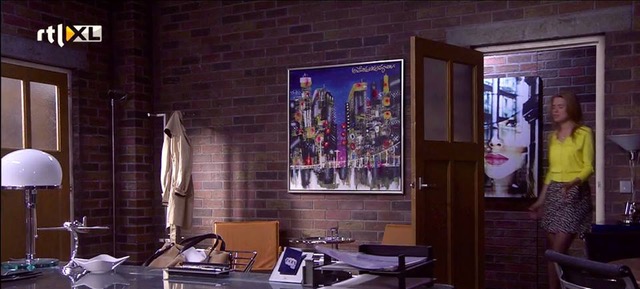 Even the former Dutch Prime Mininister Balkenende has an original Zwezerijnen on the wall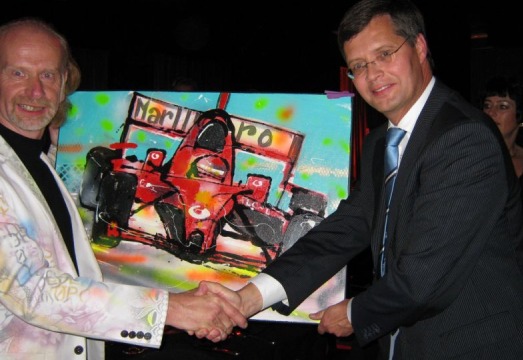 With Dutch comedian André van Duin, Groningen 17 maart 2012
Art of Erik Zwezerijnen at Dutch television show 'RTL Lifestyle Experience' november 2011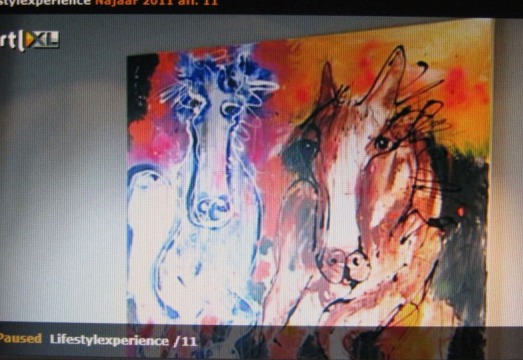 Art of Erik Zwezerijnen at Dutch television show 'RTL Lifestyle Experience' januari 2012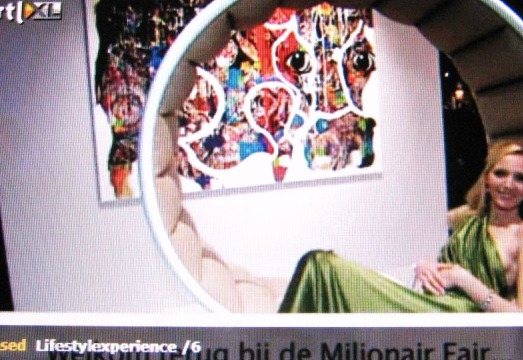 "Hulde der Veenkoloniën" Concept for a new paintjob of the Royal Golden Coach.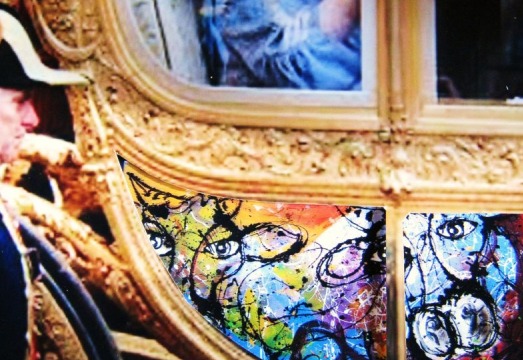 Gala MartiniPlaza Groningen for Help Direkt! Paint with artists!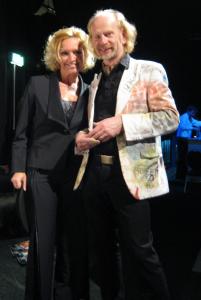 With Mariska van Kolck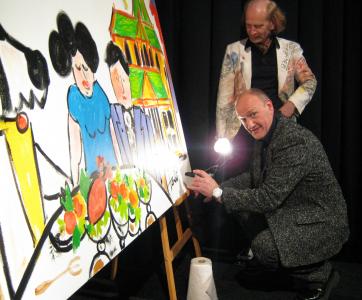 With Henk Poort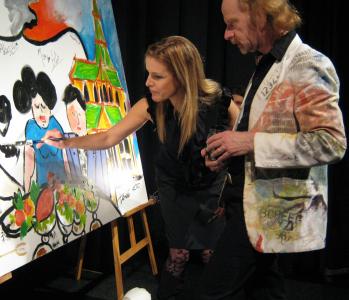 with Lucille Werner
Paul van Vliet
Amsterdam april 2005 – Exhibition "25 years Beatrix"- Shooting Dutch television NOS Journaal / RTL Boulevard.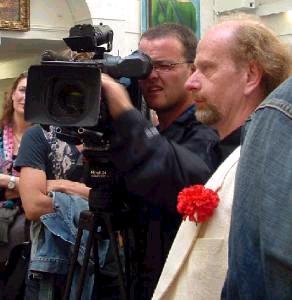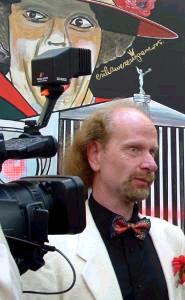 Shooting Dutch television for station SBS6, the artist in discussion with Edwin de Roy van Zuydewijn.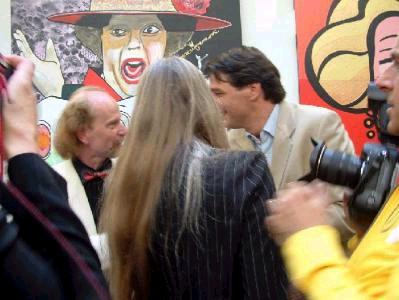 Elephant Parade Emmen 2010.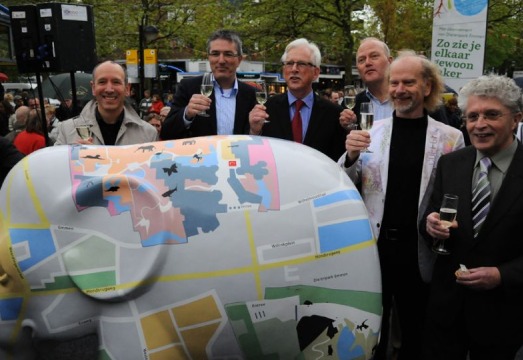 My first painting, Eemster, Drente in The Netherlans 1966.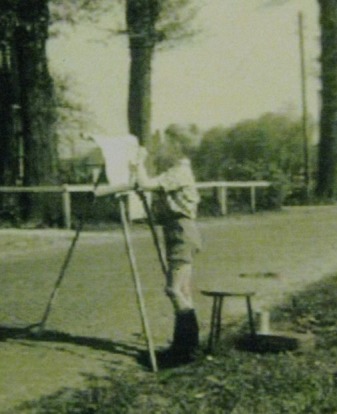 With award winning painting 'Cello Player' Int. Art Competition, Kirckland/Washington USA.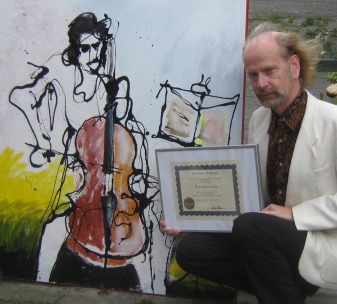 Smart-Painting Thuis-Makelaars Groningen
2011.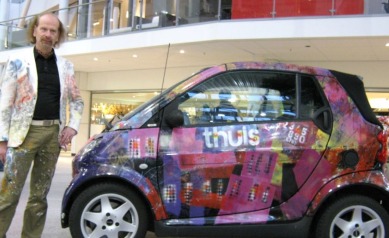 With the famous Dutch top seller writers Saskia Noort and Kluun at Holland Casino Groningen 2008.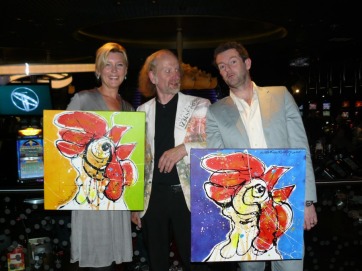 Broadcasting live at Dutch television RTL4 as guest in 'Koffietijd', with Huub Stapel en Carine Crutzen.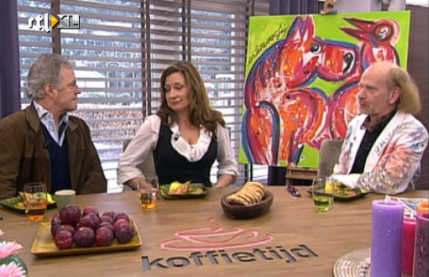 SaveSave